S&R at Casa Brasileira, GNT
S&R at Casa Brasileira, GNT
In its new season, the TV programme Casa Brasileira, by GNT TV, came to Rio Grande do Sul, BR to showcase two projects by Stemmer Rodrigues. Both located in Eldorado do Sul, Projects House Marsala and House Da Figueira became the location for a special episode of the programme, in which architects and designers from Brazil talk about their projects, influences and choices.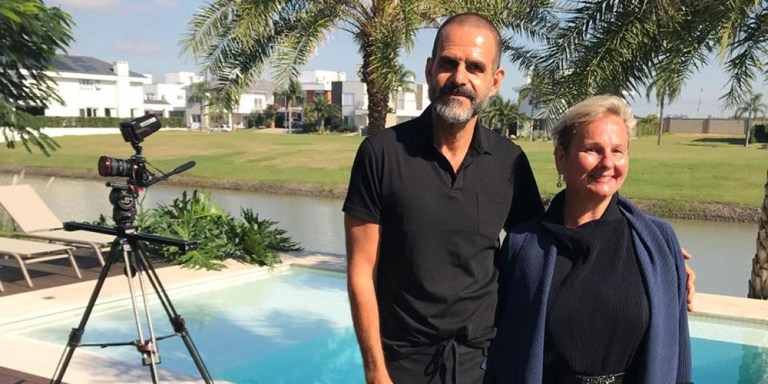 With a total land of 450m², Marsala House has a great investment in landscaping, with gardens around the building contrasting with the red color present in the project. The terraces function as hanging gardens, presenting a great variety of foliage, herbs and fruits. The social environments are open from the barbecue and kitchen, delimited by glass planes that frame the Guaíba Lake.

Figueira House has over 700m² and honors the fig tree that guided the entire space organization. The composition of the main facade brings harmony between the grasp concrete, paying tribute to a strong element of the regional landscape. Over the main block, a deck extends to the corten steel pergola, enlarging the intimate family space with a privileged space to sunbathe or enjoy nature.