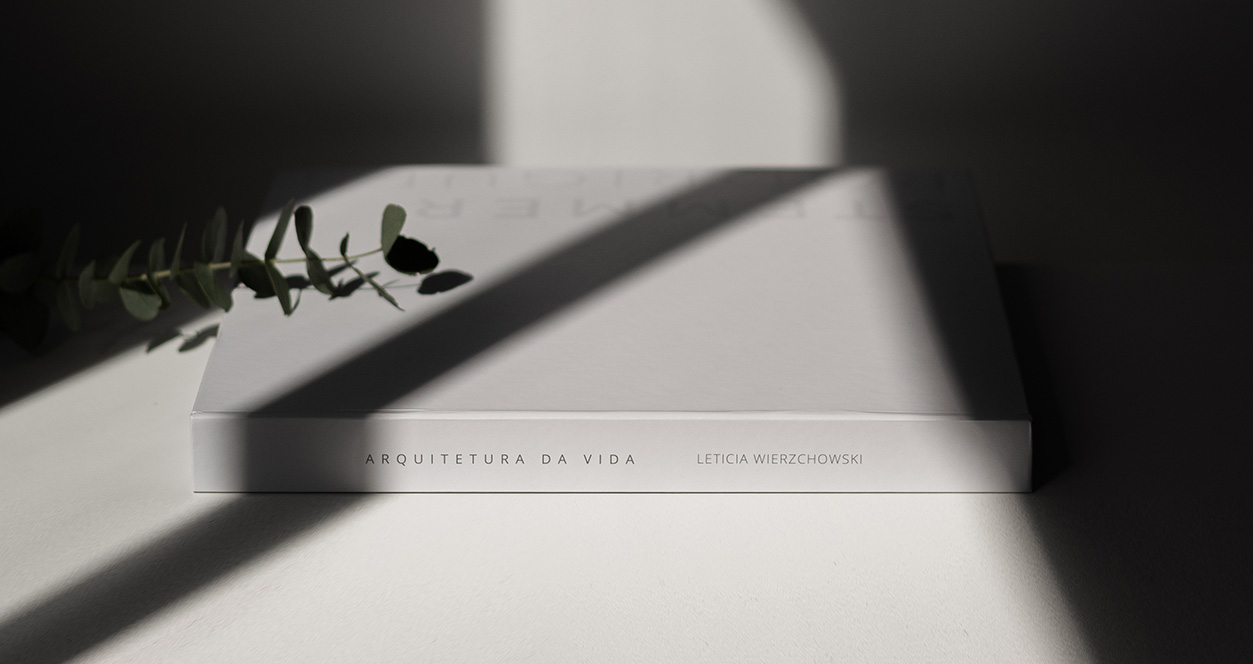 ARCHITECTURE OF LIFE
THE NEW S&R BOOK
35 years is a milestone: to remember, to record, and to create. The book Arquitetura da Vida represents all of this for Stemmer Rodrigues.
Close to the celebration, we asked ourselves: how to talk about the trajectory up to this point and respect the legacy of our production in a format that would touch everyone with the same love we feel for architecture?
We have united in the book languages that dialogue with different passions to highlight people's devotion to their spaces. New photos, sketches, and hand-drawn plans. But the greatest novelty of the work is the immersion of our architecture in words that humanize it.
We invited the talented writer Letícia Wierzchowski to visit the families that inhabit the houses we build and translate into short stories and poems the life that goes on in these micro universes.
The result is an intersection between architecture and the human being. Narratives freely inspired by real life detail how architecture welcomes and dazzles our lives, enveloping the everyday in a sense of magic and emotion.
So far we have been translating people into architecture, this has been our positioning for years. Now, our architecture has been translated into sensitive, profound words, and it is a great pleasure to share them with you!
"We hope this work will touch the reader, make him/her not only contemplate architecture, but also understand the uniqueness of each house and thus realize the dedication of those who created them. We believe that architecture should not be mass production, but should contemplate the longings of those who will use it and rhyme with the streets it will occupy. This is what has brought Stemmer Rodrigues to this point and what drives us forward.
Ingrid Stemmer
BUY THE BOOK
You can purchase the book, autographed by the architects, by filling out the form below. Your data will be sent to our customer management, which will then inform you of the payment details and forms of payment and update the delivery date.
The proceeds from the sale of the book will be entirely reverted to the NGO Alimente sua Alma, which helps in the cultural formation and socioeconomic care of children in Porto Alegre.
REALIZATION

SUPPORT
PRODUCTION